LONG DIVISION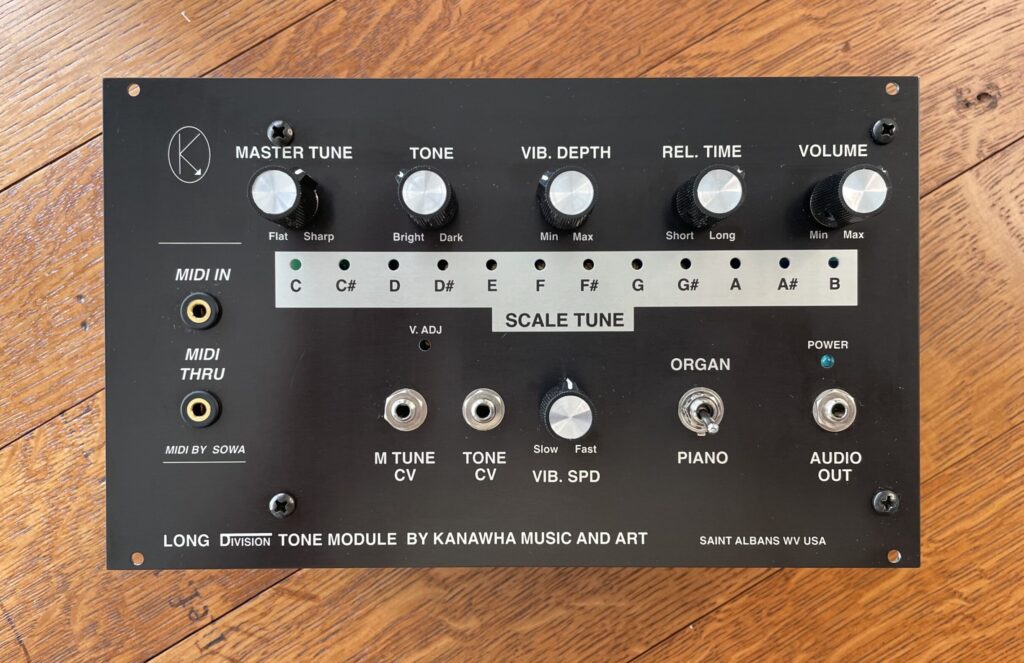 The Long Division tone module has features not found elsewhere:
12 independent and free running oscillators, one for each note of the scale
Built in vibrato with speed and depth controls
Choice or organ or piano sustain
Tone Control
Variable release time
Tone and tuning CV inputs
100% analog tone generation
Plug and play operation
All 61 notes available all the time!
Dimensions: 213mm wide (42hp) x 127mm tall x 60mm deep (note that this will not fit in a lot of skiffs.)
Current draw: +12V up to 500ma if all 61 notes are played at once, 120ma under normal circumstances; -12V 4.5ma
Here are a few demo videos:
The user's guide is available here:
As of 11/13/23 the price for the Long Division module is $750.00 including shipping within the United States and Canada. Please contact us for an international shipping quote.
If you would like to pay via PayPal, here's a button for this module ($750.00):